Gold Coast

Gold Coast
Shopping Mall Services
It could be the height of the shopping season with the holidays or the school year nearing, or just a leisure trip to the outlets on any given day – either way, we understand that the safety and comfort of your guests are of utmost importance. 
We're able to design a traffic control and management plan specific to your needs. Safety is a priority with our team as we guide traffic throughout your lot and prevent any accidents with other vehicles, property, or pedestrians. 
Our valet attendants are knowledgeable with operating different vehicles and defensive driving. With this, your guests' vehicles are sure to be managed with care. We can also position ourselves as booth attendants and cater to pay-to-park services as guests enter and leave your lot.
The pressure of a busy parking lot can be overwhelming, but we can undoubtedly handle the stress. No matter the volume of traffic, our team will meet your needs. Your guests being pleased with their experience is as important to us as it is to you.
The Gold Coast Experience
Our job is to understand the challenges of parking. We'll determine a strategy to make the most of any parking limitations and conduct traffic in a safe manner, whether behind the wheel or standing in your designated parking areas.
Specialized Traffic Control & Parking Management ​
Your parking lot management needs will be met with attentiveness catered to your specific lot.
We'll keep your parking lots and garages orderly as we direct traffic and reduce the possibility of any accidents occurring.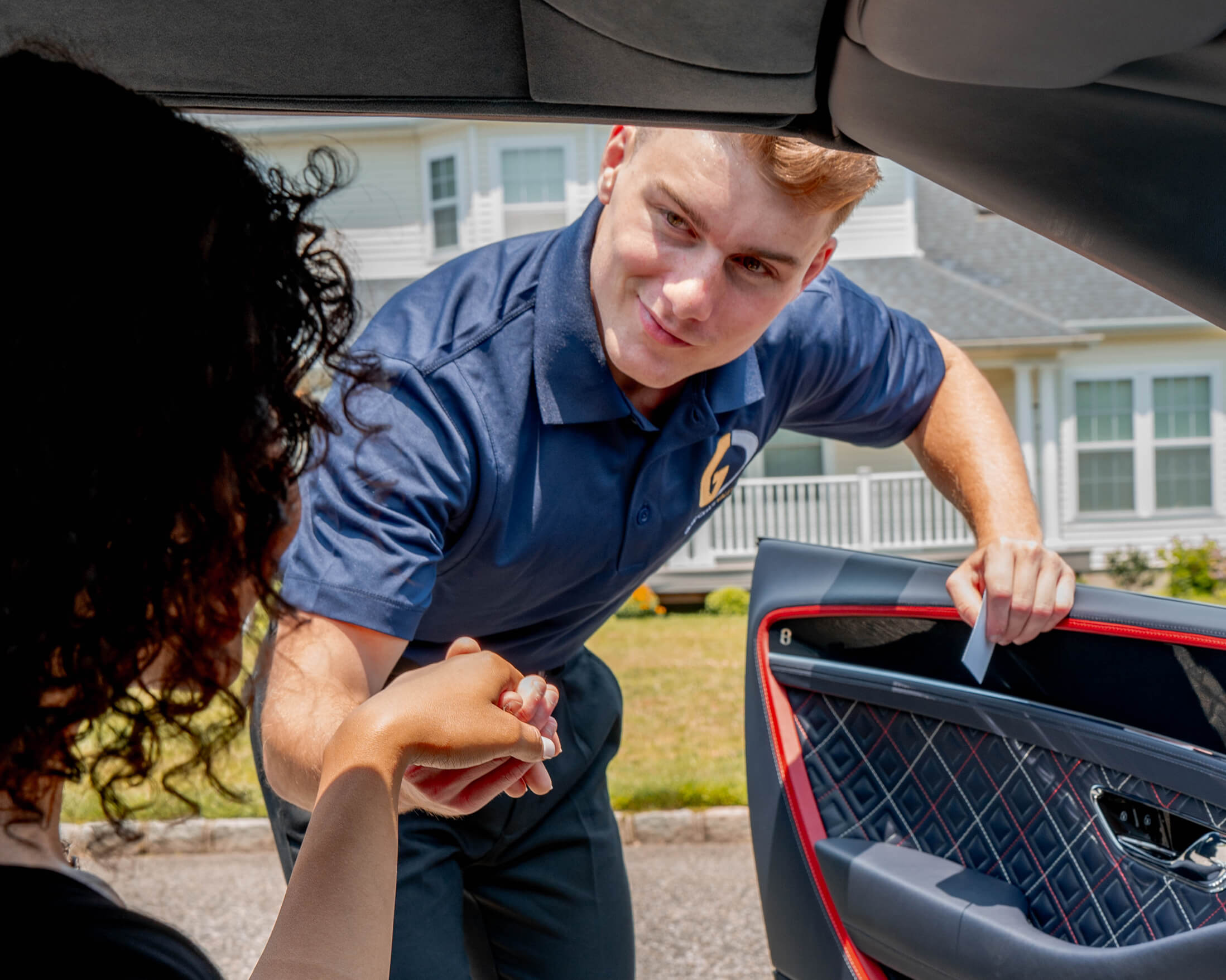 Premium Parking Experience​
Your guests will be able to enter your shopping center with ease and less confusion, no matter the time of year.
We can provide pay to park valet services in a VIP parking area at your establishment.
We utilize smart technology for a quick and effortless experience for your guests.
Our smart technology can provide digital claim checks for valet parking, operate as a point of sale system for pay-to-park services and provide us with real time date and analytics to understand the performance of your parking lot and our service.
Our Shopping Mall Capabilities
Gold Coast has a wide arrangement of capabilities to help transform your guests' accommodation experience including;
I was recommended Gold Coast from a friend for a private event and it was a great decision. Staff was very polite to my guest's and treated our cars like there own! Great customer service!
"Gold Coast Valet is, by far, the best valet company in all of Long Island! Having a great valet company is a crucial part of our success at Cowfish and Rumba, especially during season. We were Gold Coast's very first account and we could not have been more impressed with the way he delivered from the beginning in every area. This team is well organized, professional, and always friendly. Their attention to detail is amazing and anytime we need something addressed, they always respond immediately and effectively. We are so proud to be partnered with Gold Coast Valet and look forward to a long and prosperous relationship for many years to come!"
Gold Coast Valet is extremely reliable and trustworthy. Having Gold Coast Valet has added an aspect to our dining experience that our customers appreciate and has taken the stress off us at business owners when it comes to our property being managed professionally on a busy weekend or during an event. They are always prompt and work through the night with a smile that is contagious. Being the first people and the last people that our diners interact with, they provide the same type of high quality and friendly service we expect from our in house team. We wouldn't put our customers cars in anyone else hands!
Inquire About Our Services
Fill out the form below for a quote to bring the Gold Coast experience to your shopping facilities.